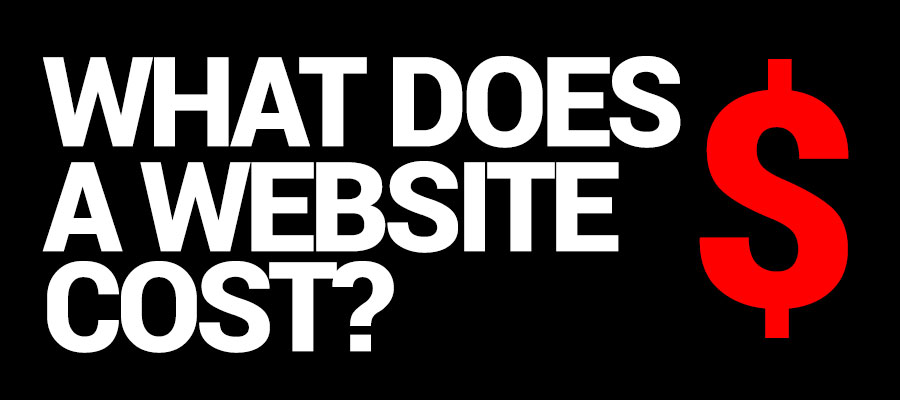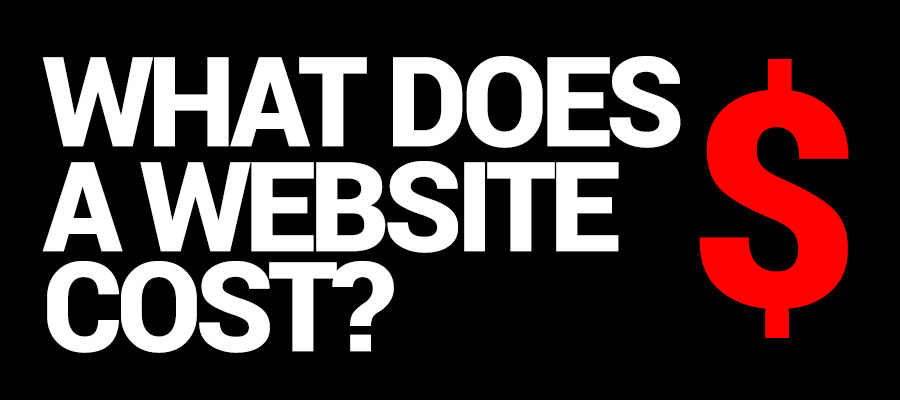 How Much Does A Website Cost?
The number one question we get is "how much does a website cost"? Our answer is ALWAYS the same. It depends. It's like asking "how much does a car cost?" Well, it depends on what you're looking for. Are you looking for a commuter car that's great on gas mileage, or a head-turning muscle car, or a minivan that seats 10? You see where we're going with this.
The functionality and design needs of your website will help determine the cost. Here are some examples of items that can increase the cost of a website:
E-commerce
Do you want to sell products or services online? You'll need an e-commerce website in order to do so — one that accepts payments, archives orders, and produces reports. You may also need integration with fulfillment services such as inventory and shipping. Woocommerce is an e-commerce WordPress plugin that is designed for small to large-sized online merchants. It is a good option for businesses that do not require a custom-coded website.
Animation
Gone are the days of flash animation and random icons flying across the screen with sparkles. (Oh, how we miss websites of the late 90s.) However, animation on websites is still alive and well. Perhaps you want your logo to build as a visitor enters your website. Or maybe you want several pieces of content to layer and move on mouse hover. These are all animations. Here is an example of a website that uses lots of animation.
Custom Graphics
Do you need a logo? How about an infographic to show important business stats? The number of custom graphics you need might elevate the price of a website.
Interactive Pieces
This is the fun part of website design. Often used in conjunction with animated components, interactive pieces tend to engage audiences more. Whether you're trying to lead website visitors to a specific product via Q&A, or you just want a fun quiz on your website, interactive pieces can be an effective marketing tactic and help your website visitors convert. Check out this website that uses a visual Q&A format to help website visitors find products.
Content
We've written about this before. Quality website content is of utmost importance, especially if you want to rank well in search engine results. Your content is your voice that should convince website visitors that your products/services/offerings/advice, etc. are superior than those of your competitors — all while helping to improve your search engine rankings. Do you have a content strategy in place for your new website? Does it check all the right search engine optimization boxes? Content creation can increase the cost of a website, especially if you are working with a copywriter.
SEO
Building a website without proper search engine optimization (SEO) is like building a custom car without wheels. (And we're not talking about flying cars here.) Sure, you'll have something that looks nice and has the potential to get great gas mileage but it won't get you anywhere. You're stranded. Building a website without best-practice SEO tactics will promptly position you to stay where you are, without the ability for forward movement. At Pure Design Group, all of our websites are built using the industry's best SEO practices. Not only do we position you to been seen right out of the gate, we offer ongoing SEO services to help get you where you're going and stay there.
Security
Do you work in an industry where you have to follow certain security practices in order to be compliant? Sometimes you need to apply an extra layer of security to ensure your information is encrypted and secure. Depending on your specific needs, this could raise the cost of a website.
Plugin Customization
Plugins are add-ons to websites that enhances capabilities and/or functionality. For example, many Real Estate Agencies use a plugin to display their home listings. Plugins can help save time and money. However, in our experience, plugins never work right out of the box. Most need customization and/or configuring. Some might be an easy setup, others require customization to work specifically within your website design and/or functional needs.
Hosting
It's important to budget for ongoing hosting. And please, whatever you do, do not choose the cheapest option. You definitely get what you pay for. The cheaper options typically don't include speedy support and/or assistance. Your website could be down for days, and for some, that's crippling.
Conclusion
These are just a few examples of things that can increase the cost of a website. It's okay if you don't have a strict plan or exact idea of what you want, just make sure your budget isn't limiting if you want all the bells and whistles. When talking to a website design and development agency about your project, make sure you know exactly what you are getting for your money. Take the time to read their contract and ask for a list of things not included. One of the worst things that can happen is surprise charges. Any reputable agency will be super transparent with costs and will keep you in the loop as the project progresses.
If you're looking for a new website, let's start a conversation. We are transparent and honest with our clients and work hard to ensure you get exactly what you want for the agreed upon price. AND NO BILLING SURPRISES!