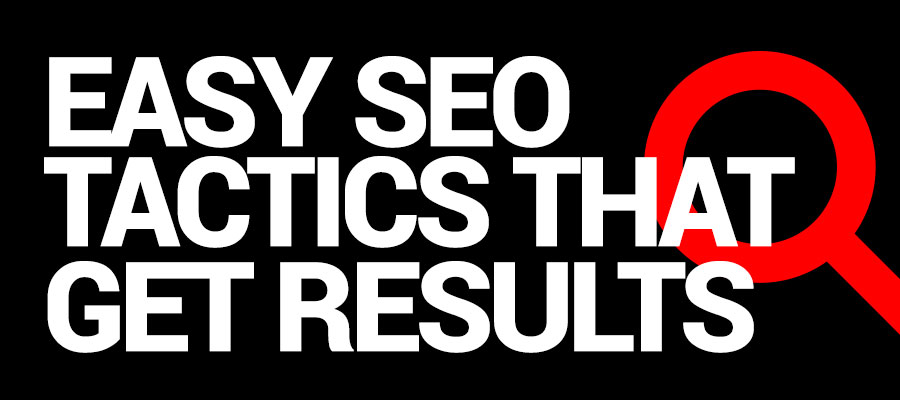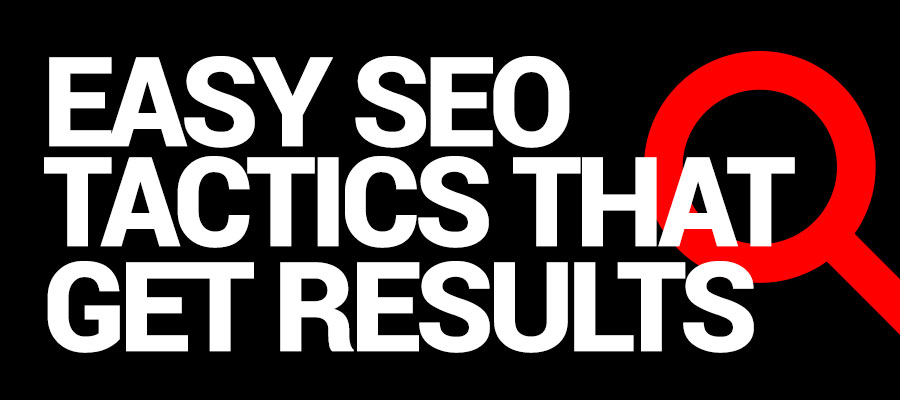 SEO Tactics to Implement Right Now
If you have a website, you've probably heard of Search Engine Optimization (SEO). In case you're new to the game, search engine optimization is the process of enhancing a website in order to rank better in search engines (i.e. Google, Bing, Yahoo). There are thousands of SEO tactics one can take to improve search engine rankings — we're going to focus on the larger SEO tactics that you should implement immediately if you want to improve your overall web presence.
Disclaimer: It's important to note that SEO is not a one-time task. Think of a website as a living being that needs to be fed in order to live. The search engines are constantly changing their ranking algorithms and it's important to keep up with the changes and adjust accordingly. Proper SEO is an ongoing practice that should be a line item in every marketing budget.
Responsive Design
Responsive design is the process of displaying websites in a way that "responds" or reacts to whatever device the website visitor is using to view the website. (I.E. Smartphone, desktop, tablet, etc.) Have you ever searched for a restaurant on your phone and landed on a website that you had to zoom in on to see the text? That's not responsive design—that's unresponsive design. If that website was responsive, you wouldn't need to adjust your screen to view important content. Responsive design displays content according to the viewing device. Here is an example:
Desktop version: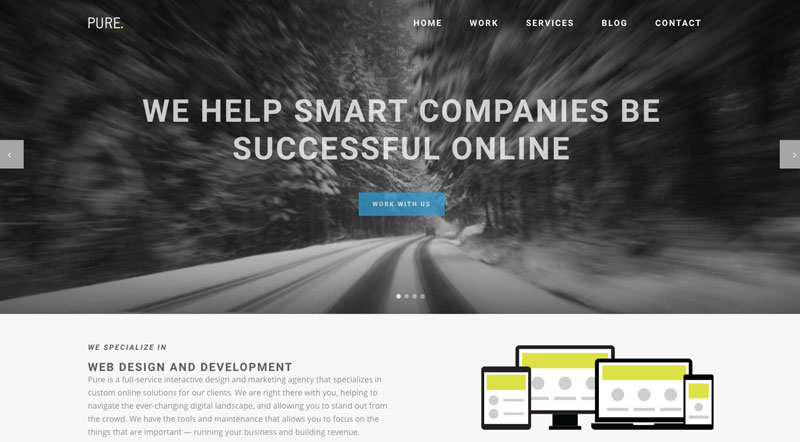 Same website viewed on a smartphone: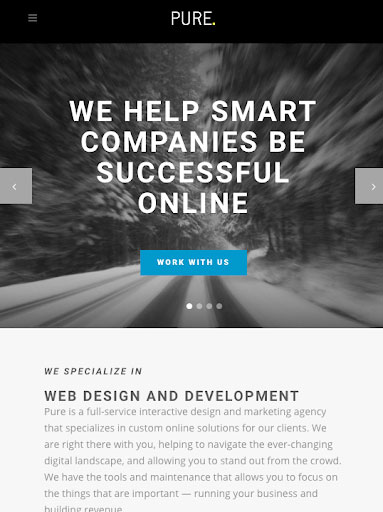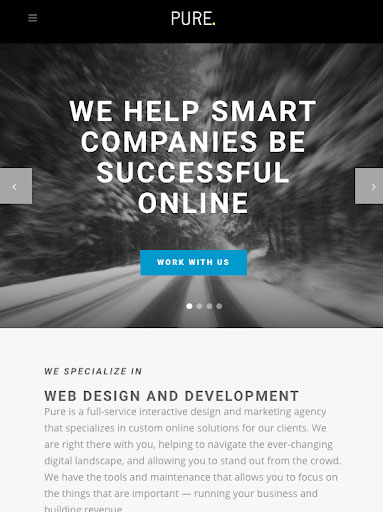 The navigation is now in a "hamburger" style menu, content is stacked for scrolling, and images are reduced.
So what does responsive design have to do with search engine optimization? Basically everything. Google (and the rest of the search engines) announced several years ago that they will give preferential rankings to websites that are responsive. In other words; websites that are responsive will rank better than those that are not.
Content
Content is super important. There's an old saying in the SEO world; "content is king". We agree but would like to clarify that quality content is king — anything less than quality content will not help your website rank well. So what is quality content? The definition has evolved over the years, but it can be boiled down to the following:
The Right Kind of Content
6+ years ago website content was pretty much adding paragraphs of text, that say basically the same thing, but are reworded to include every keyword variation you're trying to rank for. This is now a big no-no. The search engines — Google especially — are smart enough to know keyword variations so your homepage content doesn't have to look like this:
"Welcome to ABC Home Furnishings in Tucson, AZ. We specialize in furnishings for your house, vacation home, condo, or apartment in Arizona. Our home furnishings include furniture for your whole house. Please contact one of our home furnishing design experts serving the greater Tucson, AZ area for help furnishing your home."
The best content — that will help you rank better — is content that answers the questions your audience might have before contacting you or visiting your location. Examples questions: "Do they have the product that I'm looking for? Do they provide the service that I need? Are they local? How experienced are they? What do their customers have to say?"
Here's the above example re-written:
"At ABC Home Furnishings, we have over 30+ years experience designing and outfitting rooms within a variety of budgets. We listen to your needs and vision allowing us to pair the right pieces to your aesthetic, room layout, and budget. We specialize in living rooms, family rooms, and bedrooms. All of our products are sourced locally within the greater Tucson area, include a 45 day money back guarantee, and come with complimentary delivery within a 30 mile radius.
Come visit our showroom located at 1234 Main Street in Tucson's downtown district and see how we can help improve the look, functionality, and comfort of your home."
Each of your landing pages (main, top-tier pages) should help your website visitors get the top-level information they seek in a timely and organized manner. Now, unless you are an e-commerce site, you might not want to give away ALL your information — like pricing, client lists, etc — so give your audience just enough so they're confident you provide the service they seek but need to contact you for more detailed information.
Speak Their Language
Another important factor in creating quality content is writing with your target audience and their reading level in mind. If your audience is Fortune 100 companies, you'll want to construct content using your best MBA lingo. If your target audience is tweens, you'll want to write for a 7th grade comprehension level (and probably include several emojis and gifs).
Site Speed
So important we wrote a 2 part series on the subject. See Part 1 and Part 2 of Is My Website Too Slow? In a nutshell; if your site loads slowly, you'll see your search engine rankings tank.
SSL / Secure Site
An SSL certificate is data file that authenticates the identity of a website and encrypts information sent back and forth from a user's browser to server hosting your websites. Websites that have an SSL certificate use "https://" rather than "http://". Google has stated that having an SSL certificate is a ranking factor when determining search engine results. You may need to contact your website host or your webmaster to add an SSL certificate.
Need more reasons to add an SSL? Check out our blog post 7 Reasons You Need an SSL.
Analysis
Conversions
Okay, so this doesn't necessarily impact search engine rankings directly, but without it, you're ill informed and probably making very bad marketing decisions. The best way to determine ROI of your SEO and web marketing efforts is to analyze your website traffic and, more specifically, conversions. In the web world, conversions are highly relevant actions taken by website visitors. Examples of conversions:
Product purchase
Contact form submission
Newsletter sign up
Mobile clicks on phone numbers
So how do you track conversions? Well, you may need to enlist the help of your webmaster, but it's really not as complicated as it seems.
Step One: Install Google Analytics (or Google Tag Manager)
Step Two: Implement tracking scripts (these can be custom coded to suit your website or straight-out-of-the-box from Google Tag Manager).
Step Three: ANALYZE!
If you need a crash course in Google Analytics, check out Google Academy. (Some of it is pretty dry, but there are some great videos and definitions.)
Visitor Traffic
It's all about analyzing the behavior of your website visitors. This may sound very big brother-esque, but keep in mind no personally identifiable data is sent to Google Analytics. So it's less creepy than you think. By analyzing your visitor traffic you can see:
How visitors got to your website.
It's important to know where your website visitors are coming from whether it's from an organic search result, Google Ads (formerly known as Google AdWords), social media, email marketing campaigns, etc. Knowing how visitors got to your site will help you answer the following (and so much more): "Is that banner ad on the local news website paying off? What social media channel is driving the most traffic? How many visitors came from the e-newsletter we sent?"
Knowing this information can help you make marketing decisions like whether or not you should continue paying for banner ads on other sites or whether you need to ramp up your social media efforts.
If visitors are engaged on your website.
So now you're driving traffic to your website, but are your visitors engaged on your website? Visitor engagement plays a role in search engine rankings. The more visitors are engaged on your website, the better your website will rank. Visitor engagement includes:
Time on site
Pageviews
Bounce Rate
Sessions
Frequency
You want to make sure that your visitors are engaged and getting the information that they seek. If your average time on site is less than 10 seconds, that tells us that your visitors are not engaged, potentially irrelevant, and possibly confused.
Knowing how visitors use your website is crucial to determining overall usability and relevance of your website.
So we've barely scratched the surface here. There are so many other SEO tactics we could talk about, but these are some of the top-level tactics you need to implement right now. If your website is struggling in the search engines, if you have a new website that you need to build overall web presence for, if your competitors are ranking better than you are, contact us and we'll talk strategy.