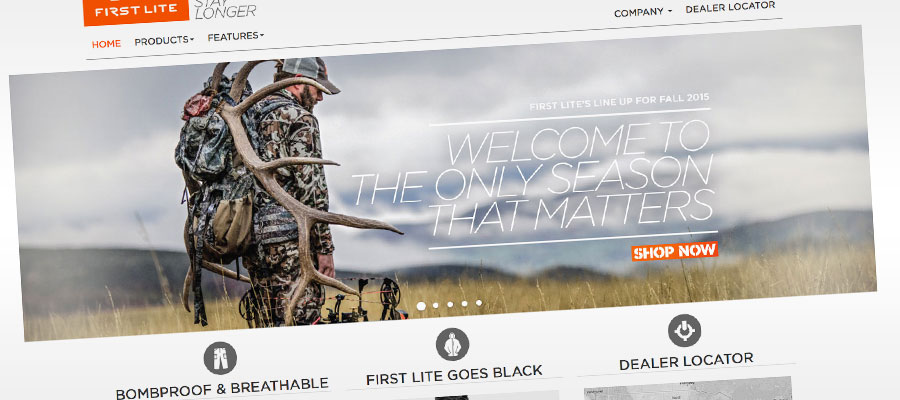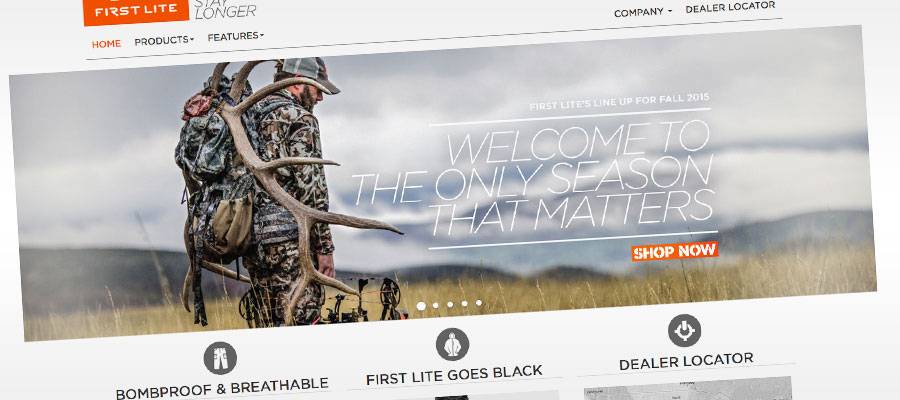 First Lite Hunting Clothing
First Lite, located in Ketchum, Idaho, makes some of the best hunting clothing in the world. Developed by hunters for hunters, their gear is just awesome. Started over 10 years ago making just base layer long underwear, First Lite has now grown its product line to include outerwear, socks, hats, mid layer pieces and has even developed their own camo pattern called First lite Fusion Camo.
First Lite has been a client for a long time. We started with building them a simple custom e-comm platform. Watching their business grow and their focus on online sales increase the time had come to move them onto a more robust platform that would continue to grow with them over the next phase of their business.
Using Magento for e-commerce and seamlessly integrating a WordPress blog with the design theme we were able to have customer go between the 2 platforms without knowing they were on a different website. First Lite continues to grow and Magento allows complete customization for special needs for new functionality and features to their shopping cart. A number of different extensions were installed to handle the ability features such as the ability to add a donation to your order, special geo targeting features for international customers and return authorization tools to name a few.
The continued evolution of First Lite's website will include more customization to help improve customer experience and streamline the administration of online orders for customer service reps.
First Lite is an amazing story of the American dream of a couple guys getting together and turning their passion into a business. We are very proud of the website we built for them and look forward to being a part of their growing business for many years to come.